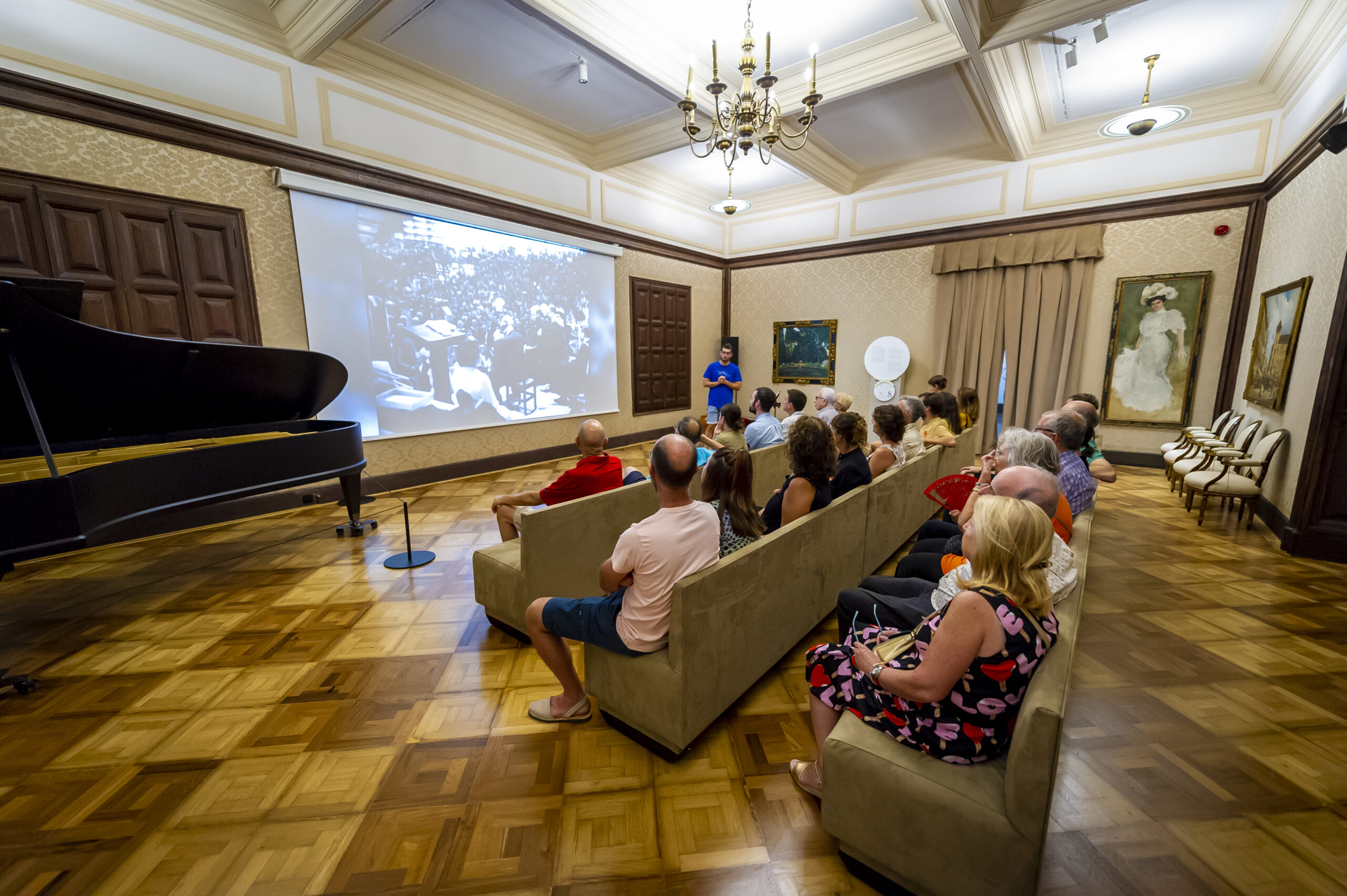 Are you a cultural association, an agency, a group of friends or a family? The Pau Casals Museum offers guided tours and cultural packages to enjoy culture and cuisine by the sea.
Bookings:
For group visits, you must reserve a day and time by calling +34 977 684 276 from Tuesday to Saturday from 10:00 a.m. to 2:00 p.m. and from 4:00 p.m. to 6:00 p.m. or by e-mail at museu@paucasals.org.
Opening hours:
Group visits to the permanent exhibition, both free and guided, will be from Tuesday to Sunday, at agreed times and always within the Museum's opening hours.
Please be punctual:
In order for the activities to run smoothly, please be punctual. If, due to unforeseen circumstances, it is not possible to arrive at the agreed time, please notify the Museum well in advance by calling +34 977 684 276. The Museum reserves the right to cancel the guided tour if the delay is more than 15 minutes.
Confirmation:
The Museum will send you a confirmation document specifying the timetable, the activity booked, the number of places and the total amount, which you must bring with you on the day of the visit.
Payment:
The corresponding amount may be paid in advance into the Pau Casals Foundation's bank account or by cash, VISA or bank transfer on the day of the visit.
Choose your visit