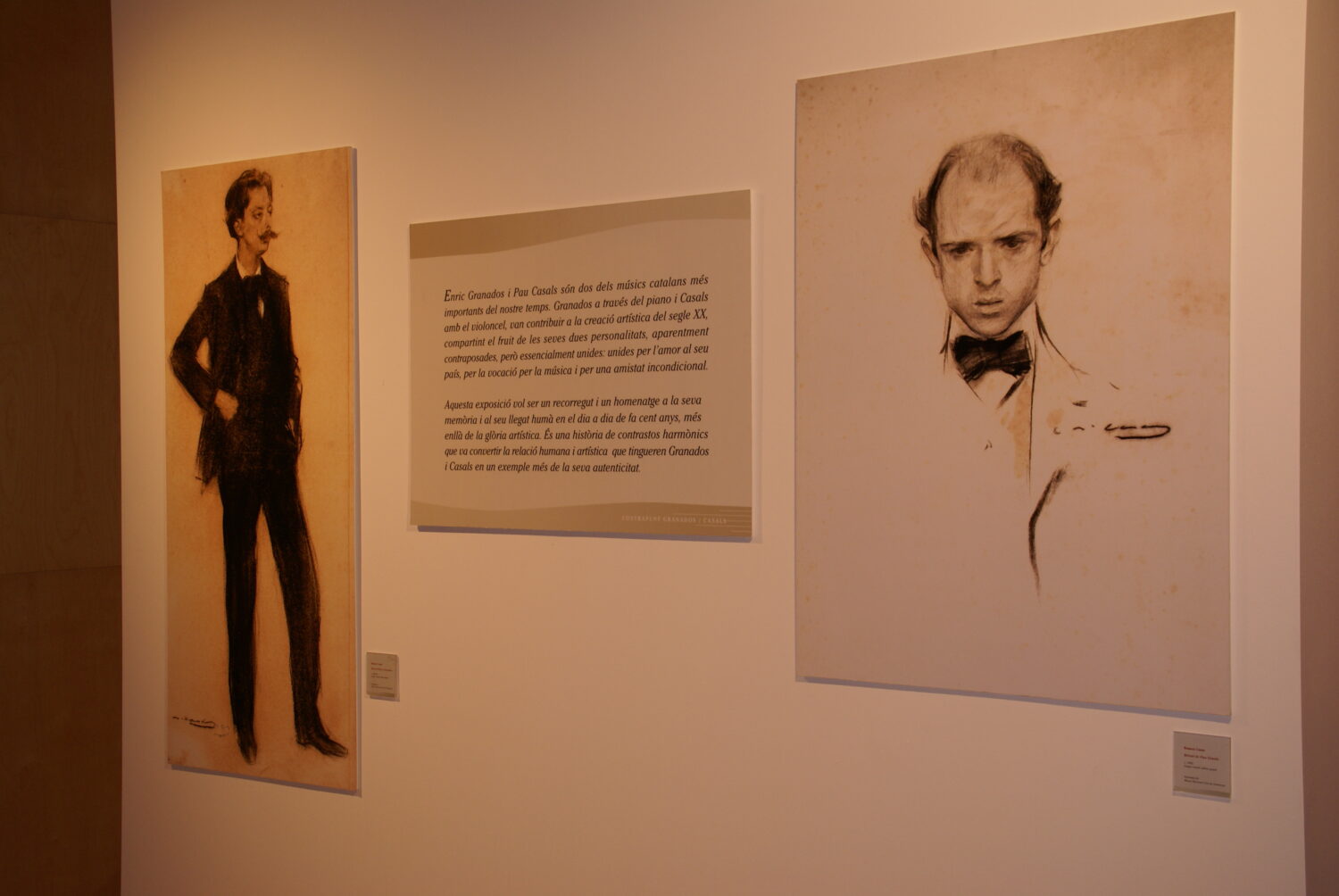 Enric Granados and Pablo Casals are two of the most important musicians of our time. Granados on the piano and Casals on the cello both contributed to the artistic creation of the 20th century and shared the fruit of their two apparently opposing but essentially united personalities. The purpose of the exhibition is to illustrate the relationship between the two musicians through the letters, documents, scores and objects that have been preserved over the years at the Pablo Casals Archive, the Barcelona Museum of Music, the Metropolitan Opera House in New York and the Centre for Musical Documentation of the Government of Catalonia.
Travelling exhibition
Teatre de l'Amistat, Mollerussa (2006), Cervera Conservatory (2006), Solsona Town Hall (2006), Barcelona Museum of Music (2008), El Vendrell Pau Casals Municipal School of Music (2017), Sant Cugat del Vallès Municipal School (2017), Sant Cugat del Vallès Municipal Library (2017).