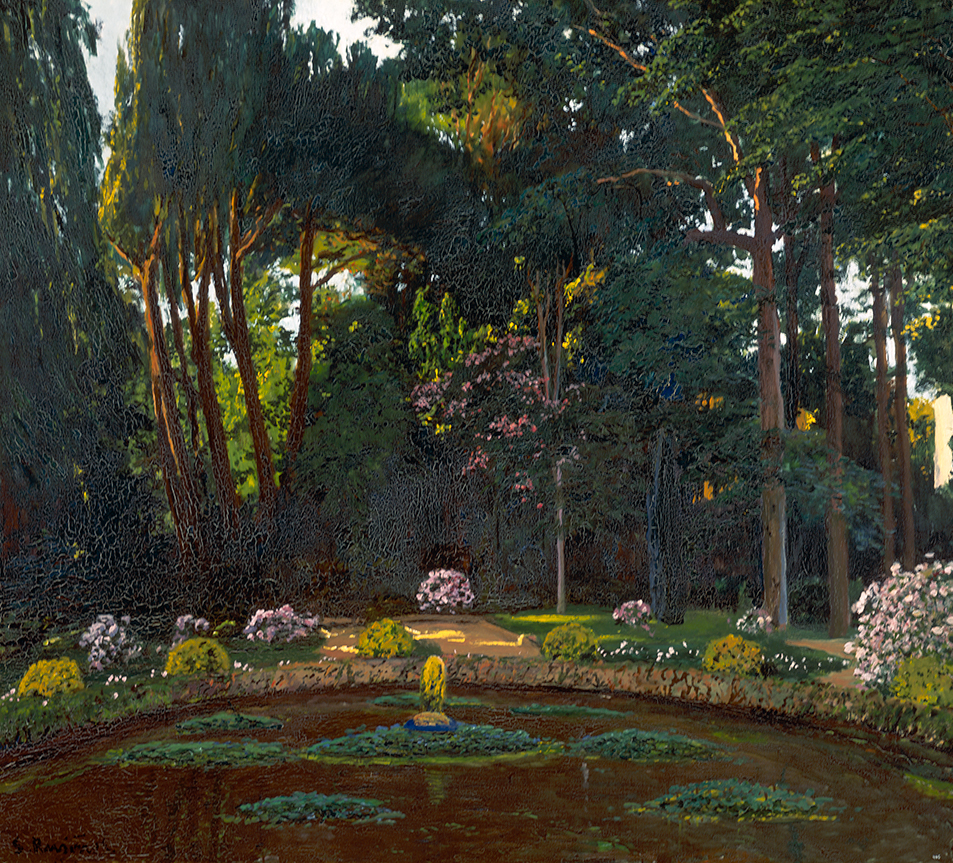 From 17/05/2002 to 15/09/2002
Pau Casals Museum Multipurpose Hall
The exhibition displays works from the modernist and impressionist trends in the Pablo Casals Foundation's art collection, with such emblematic artists as Ramon Casas, Santiago Rusiñol, Eliseu Meifrén, Francesc Gimeno, Ricard Opisso, Ricard Canals, Darío de Regoyos, Ramon Pichot and Joaquim Mir.
As a good musician, Pablo Casals always had a special sensitivity for art. In his adolescence, guided by Count Morphy, secretary to Queen María Cristina, he first visited the Museo del Prado in Madrid, where he discovered and admired masterpieces by great artists such as Velázquez, Goya and Tiziano.
Later, having become one of the best international musicians, he was able to travel and visit the most important museums in the world, such as the Louvre Museum in Paris or the Hermitage in St. Petersburg, which, as he acknowledged, filled him with satisfaction. Under the guidance of his friend and owner of the Sala Parés, Joan Anton Maragall, he devoted himself during these years to acquiring works by Catalan artists from the late 19th and early 20th centuries, which gave rise to a very coherent collection, in which the most important artistic currents of the time are reflected.